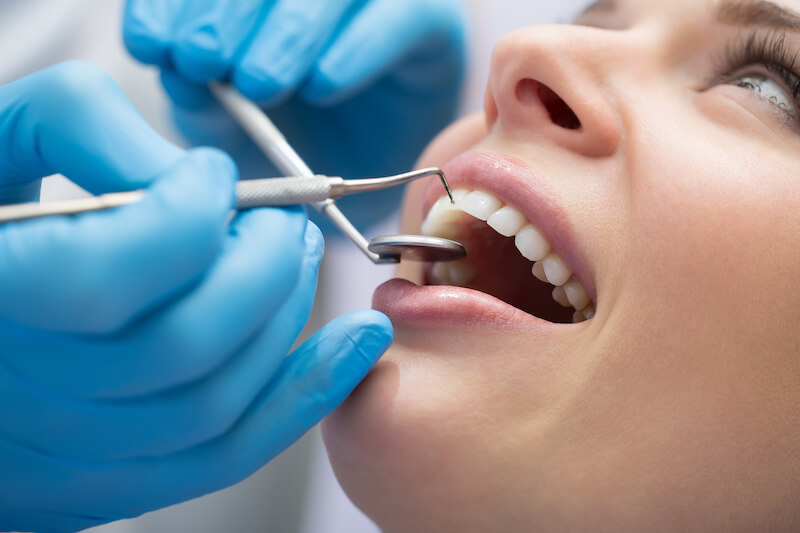 At Silver Smile Dental, improving your oral health is our main concern.  Holding to this principle often requires that we present the best treatment strategies for our patients instead of the "quick fix."  In this article, we'll take a look at when crowns are better options than fillings.
Information abounds on the internet — even on the topic of dental treatments.  The problem is how to decipher the influx of information available. So how can you determine the best treatment for you? Ask a trusted dentist.  Dr. Silverina Chua shares researched and tested dental strategies with all of her patients.
Crown or Filling?
In either option, the outcome should be to provide the best amount of protection to the tooth in question.  Patient long-term health should be the deciding factor for choosing a crown or a filling.  Here's why:
Fillings.  When the structure of the tooth is not damaged by decay, a filling is likely the best option.  This is especially the case when the cavity is small.  Whenever we (or any good dentist) treat a tooth with a filling, the objective is to close the space and protect it from further decay.  If the cavity is found on the chewing surface of the tooth and the cavity is relatively small, it is likely that a filling will be recommended.
Crowns.  Sometimes the decay on a tooth can deform its structure and hinder its functionality.  In some cases, the decay may cause the tooth to fail.  Protecting the tooth from further damage and strengthening it is the goal of a dental crown or cap.  Crowns restore the tooth's chewing surface and help to prevent the tooth from being pulled.  In the long run, crowns save teeth and thwart the need for tooth loss treatments like bridges, dentures, and implants.
Of course, any advice that you find online should be backed by an in-office dental consultation.  Every dental situation is unique so it is always best to get a full dental exam by a trusted dentist.