A whiter, more attractive smile helps build confidence. Studies have proven that those who have brighter, whiter smiles are perceived as smarter, friendlier and even more successful in their careers. One of the best ways you can improve your appearance and smile is through the use of modern cosmetic dentistry services. Cosmetic dentistry is considered a viable option for almost everyone who is wanting a more attractive and whiter smile.
While a white smile could be considered important, overall oral health is the main concern of the team here at Silver Smile when providing our patients with cosmetic dentistry services. Silver Smile Dental offers teeth whitening procedures, porcelain veneers, Lumineers and Invisalign clear braces that can help correct a variety of dental issues. You will be pleasantly surprised at what we can do to make your smile even better.
We offer full mouth restorations as well as root canal treatments, bridges, dentures, crowns and so much more!
Root Canal Treatment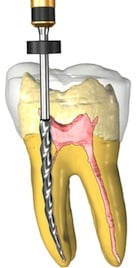 Root canal treatment (RCT) can take anywhere from 1 to 2 dental visits. During the first visit, we will excavate the surface of the tooth to get into an interior chamber. The chamber is then disinfected and thoroughly cleaned to make sure any diseased tissue is excavated. The tiny canals are reshaped, medication for the prevention of infection is administered and an elastic material is put into the inner chamber and canals. There may be instances when temporary fillings could be necessary to fill the hole in the tooth until the crown is created for a permanent seal.
Dental Implant Restoration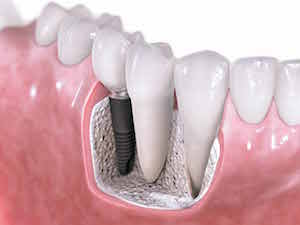 Offering a longer lasting solution to missing teeth than bridges or dentures, dental implants are a popular solution giving you a natural appearance that doesn't stand out from the rest of your teeth. We provide dental implant restorations for existing implants which includes treating existing implant crowns or seating new dental implant crowns. Learn More.
Dental Crowns
Crowns, which are sometimes called caps, act as coverings of the tooth surface to restore the natural size and shape. They can be made from several different materials with porcelain being most popular because of its natural appearance. This is a durable choice but may require eventual replacement like many other dental restoration options. Learn More.