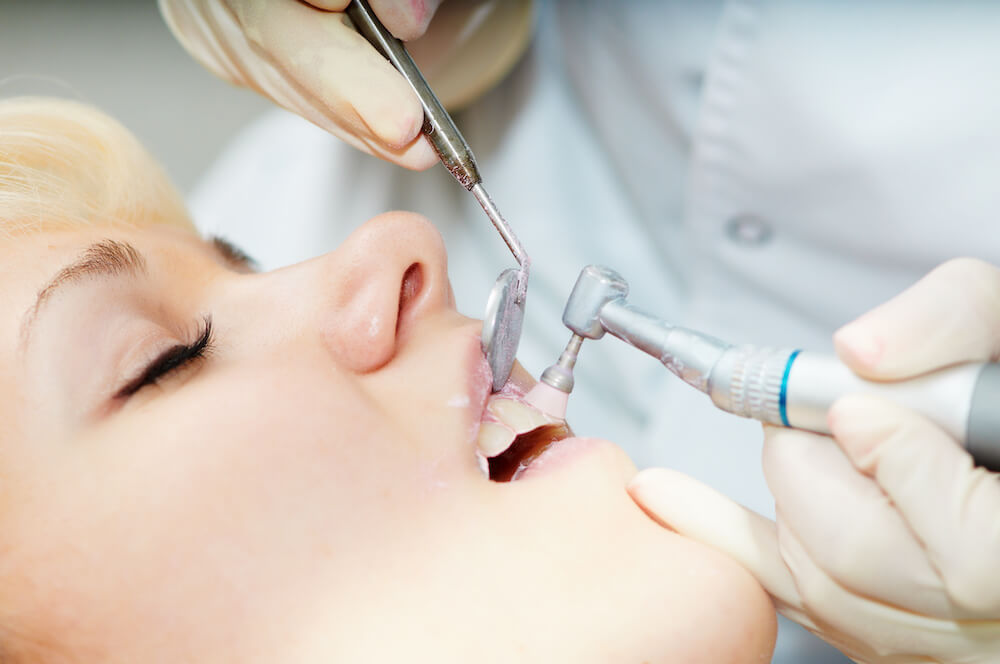 During your appointment at Silver Smile Dental, we will assess your gums, provide treatment and give advice specific to you and your mouth. Periodontal disease can usually be pain-free so you may not be aware of it until your dentist checks for it.
Assessment
During your visit, we'll perform a basic periodontal examination. This involves taking measurements around the teeth and gums which allows us to ascertain the level of health/disease present.
We assess for signs and symptoms such as:
Bleeding gums
Red, swollen gums
Bad breath
Loose teeth
Receding gums
Treatment
Next, we will provide treatment depending on the outcome of the assessment.
Healthy gums may require a 'scale and polish' to remove any plaque and tartar to reduce bacteria around the teeth and gums. This prevents disease and keeps your mouth looking healthy!
Patients with signs or symptoms of gum disease will require additional appointments and further treatments such as having four (4) cleanings instead of the traditional two during the year. At these appointments, we'll take precise measurements, record levels of plaque and bleeding and present a thorough treatment plan to treat gum disease and prevent it from getting worse.
Despite gum disease being the most wide-spread disease across the world, it is preventable and can be easily treated when it is found early enough.
Advice
Communication with our patients is the utmost importance to us as we will provide advice to keep your mouth healthy at home. Every patient's mouth is unique; therefore, we will tailor our recommendations for each patient.
We advise:
Cleaning/Brushing teeth for at least 2 minutes twice a day to a high standard
Clean daily between your teeth with floss or interdental brushes
Spit don't rinse. Spit out excess toothpaste and don't rinse with water or mouthwash. Mouthwash can be used at a separate time to brushing or wait at least 30 mins after brushing.
Finally, we strive to be approachable, motivational and friendly. Please feel free to ask us any questions about your mouth or treatment during appointments.
If you would like to book an appointment with our Dr. Chua, contact us in Chino at (909) 393-1600.