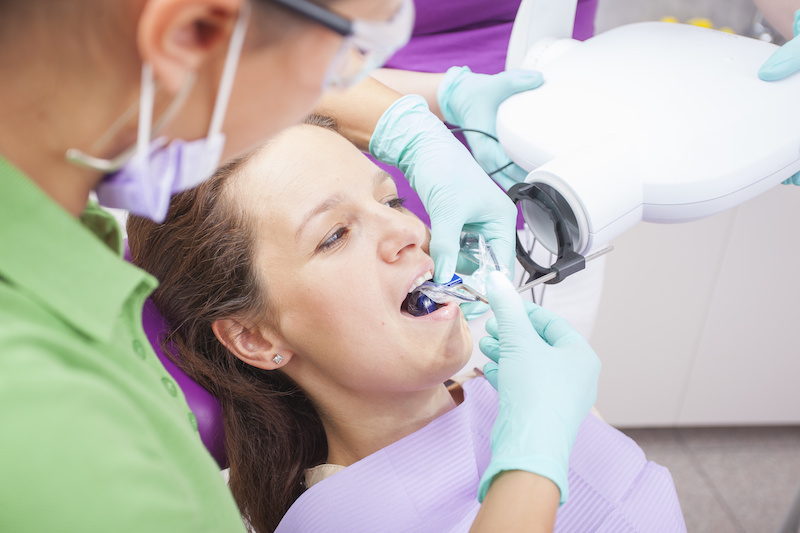 Here at Silver Smile Dental in Chino, we always prioritize the welfare of our patients. In efforts do so, we keep up with the latest trends in the dental industry. Our office is also equipped with cutting-edge dental technology! Many of our patients are blown away at the level of service and comfort that we can provide.  We are sure you'll feel the same way.
Precision Dentistry
A lot has changed in dentistry.  Some technologies have altered the capabilities of what dentists can accomplish. We embrace these advances and have an intense drive to produce the very best results for each of our patients. Hence, we strive to be the most precise dental practice in Chino and Chino Hills.  Below are some of the technologies that help us to produce precision dentistry:
Intraoral Cameras
An intraoral camera is a tool we use to get a closer look at different parts of your smile. The intraoral camera is a small, pen-shaped tool that we can use to take color, high-quality photos of your teeth and gums, as well as other structures in your mouth as needed. Because the intraoral camera is so small and easily maneuverable, we can use it to see angles in your mouth that we cannot easily view with the unaided eye. We may utilize the intraoral camera to better evaluate your oral health and to diagnose dental problems like tooth decay and periodontal disease, as well as tooth damage like a cracked or chipped tooth. The intraoral camera is also useful in following up after a treatment has been completed.
Digital X-Ray
Older film style x-rays were prone to miss critical areas between teeth.  For instance, decay that rests under dental restorations, cysts, and other dangerous oral problems were often not detected by old-style film x-rays.  Digital x-rays can identify all of the above and more.  We love the clear pictures that our digital x-rays produce as well as the speed of the system.  After the x-ray, we can review the results nearly instantly on the monitor in front of you.
Let us serve you with the best dental technology available.  Call us at (909) 393-1600 for to schedule an appointment or fill out our contact form online.