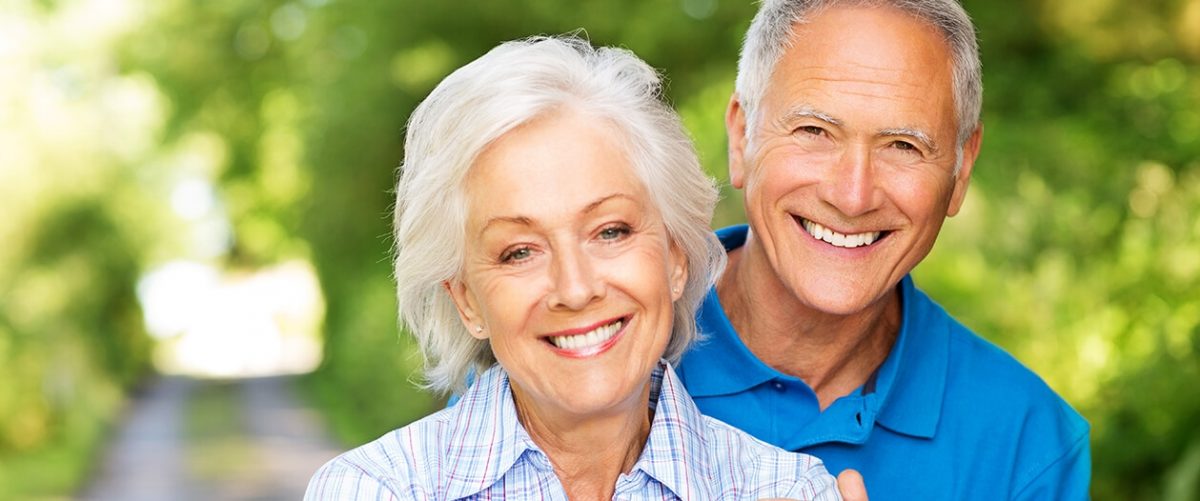 Teeth are resilient, but they can become severely damaged over time or by a traumatic event.  Such instances often necessitate replacing those teeth. Dentures fill that need.  Modern dentistry has changed the face of dentures and there are tools that have considerably improved the appearance of dentures.  Silver Smile Dental is proud to offer dentures that are beautiful and comfortable for our patients.
Silver Smile Dental Dentures
Our team understands that every denture procedure will need to be customized, because everyone's oral health, bite shape, and dietary habits are different.  Therefore, our dentists perform several tests and measurements before moving ahead with the creation stage of patient dentures.  We desire to find specific ways to make your dentures as functional as possible regarding both appearance and use.
What To Expect
After the normal examinations, usually, you will need to decide on the type denture you will want to use.  Dentures are available as full or partial types.  We will supply you with the pros and cons of each type, specifically for your dental situation.  Our financial team will also give you a clear snapshot of the costs of each style so that can assist your decision as well.
Once you arrive at your decision, we will begin designing a customized set of full or partial dentures in our lab.
Full Dentures
Full dentures are designed using an acrylic base, which fits on top of the gums.  The upper part of full dentures has an upper cover that rests next to the roof of the mouth.  Conversely, the bottom part only rests on the lower gums, which allows for natural tongue movement.  There are 2 types of full dentures—conventional and immediate.
Conventional Full Dentures
This denture type is used when all teeth are missing or removed from the patient's mouth.

 

It is imperative that the gum tissues are completely healed before using these dentures.

 

Sometimes it takes several months for gum tissues to heal after teeth are removed; therefore, patients may have to wait a while before using conventional full dentures.
Immediate Full Denture
Immediate dentures, as the name suggests, can be used immediately after any remaining teeth are extracted.  However, these dentures must be adjusted because as the gums heal the bones that support teeth will change.  Consequently, patients will need to return for in-office measurements and denture reshaping.
Partial Denture
Another option is partial dentures.  These types of dentures have a metal frame that is connected to the patient's natural teeth. Partial dentures can fill any spaces left by missing teeth, as well as prevent the other teeth from shifting and causing problems.
Do you need more details about getting dentures and would like to speak with us personally?  Call us at (909) 393-1600 to schedule an appointment or fill out our contact form online.