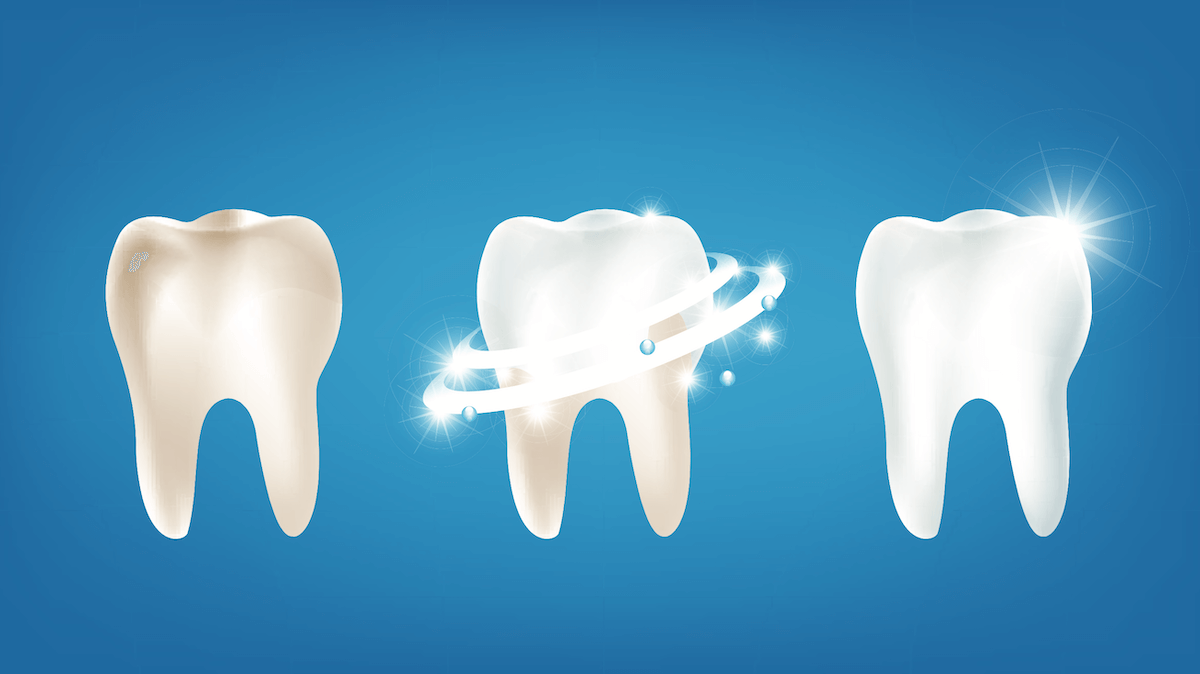 Do you smile with your mouth closed? Are you embarrassed about your stained and discolored teeth? You're not alone.
Teeth whitening is in high demand with almost 90% of dentists offering whitening procedures. What's the best teeth-whitening method?
Different methods work well for different patients. Read on for information about two great teeth-whitening methods.
LumiSmile® White
LumiSmile is a brightening treatment that whitens your teeth for a brighter smile. There are two options for this treatment. You can do it at home yourself or the dentist can do it in-office.
Take-Home
If you can't stand the thought of sitting in the dentist's chair, the take-home option is good for you. Keep in mind, the take-home option takes about 1-2 weeks.
If you opt for the take-home option, get a thorough oral exam first. The dentist ensures the product will work on your teeth. Not all stains are equal, and some need removal by a professional dentist.
The dentist can also tell you which strength treatment will work best for your situation.
In-Office
The in-office treatment works much faster. You'll get instant results and you'll leave the office with a brighter, whiter smile.
The in-office LumiSmile® White treatment is one of the safest methods for teeth whitening. The dentist monitors the treatment. If you have any tooth sensitivity, she'll use desensitizers.
The main ingredient in the in-office procedure is 25% hydrogen peroxide.
Venus White In-Office
Venus offers another in-office treatment that lightens your teeth up to eight shades! You'll need 3-4 in-office treatments of about 15 minutes each. The active ingredient is 38% hydrogen peroxide gel.
The doctor mixes the gel with potassium nitrate for the reduction of sensitivity.
How Long Do the Best Teeth-Whitening Treatments Last?
The in-office teeth-whitening treatments last between six months to one year. It all depends on your personal dental hygiene habits and how well you follow the doctor's orders.
For the first 24 hours after your teeth-whitening treatment, don't eat or drink:
Wine
Coffee
Tea
Beets
Mustard
Tomato juice or sauce
Avoid any foods high in acid or color. Don't smoke for 24 hours after your treatment. And if you do smoke, consider quitting for your teeth and your health!
Always avoid drinking soda. Soda not only stains the teeth but it also causes tooth decay.
Are You a Good Candidate for Teeth Whitening?
Most people do well with teeth-whitening procedures. But check with your dentist before trying any type of teeth-whitening products. Some tooth discolorations won't whiten even with the best teeth-whitening tools.
If your teeth are especially sensitive an at-home treatment is a better option. Your dentist will know which option is best for you.
Time to Flash Those Pearly Whites!
These are a few of the best teeth-whitening methods. If you're ready to flash those pearly whites, talk to your dentist.
The dentist will know which method works best for your situation. In-office treatments work the fastest and do the best job but they're not for everyone.
Don't let tooth discoloration keep you from looking and feeling your best. Get a teeth-whitening consultation today!