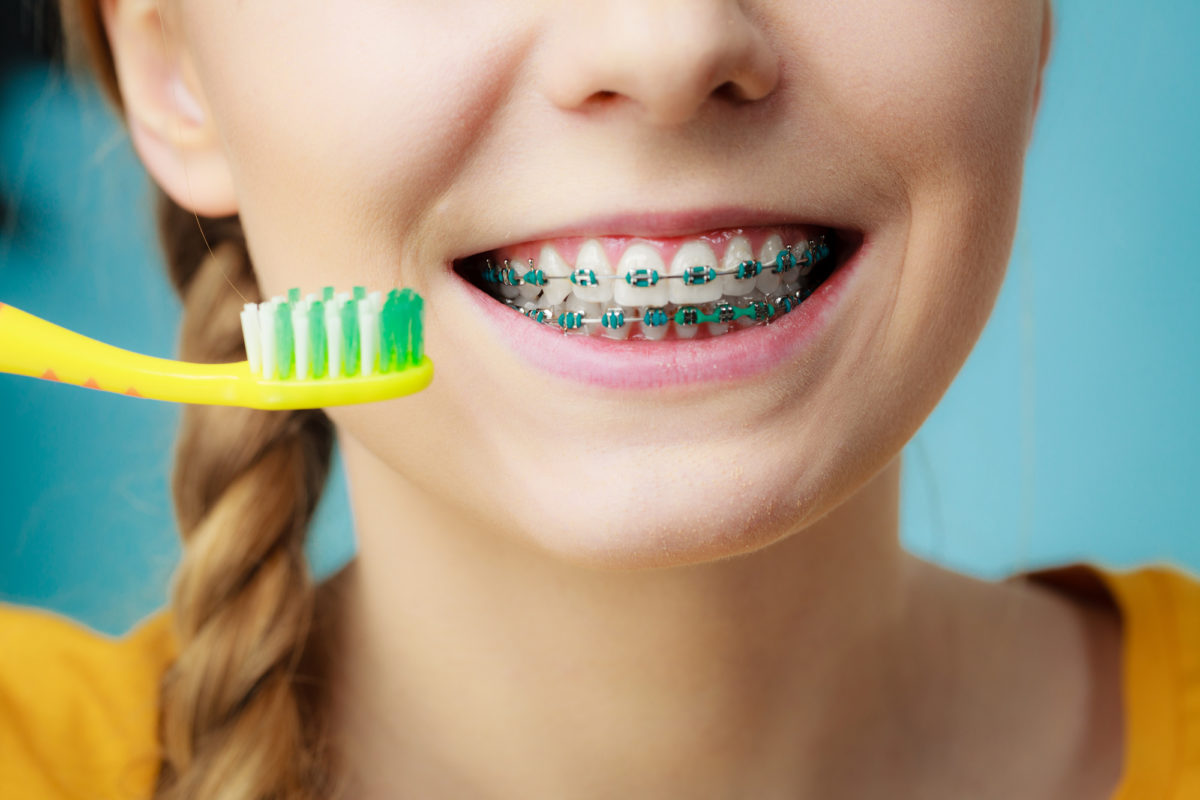 Your dentist told you that you're going to need braces. This means you'll have to make a few lifestyle changes. One of these changes may cause you to spend a little more time in the bathroom each morning.
We're talking about keeping your braces clean. You've got to brush your teeth and brush them often in order to fight away bacteria and plaque, don't forget about flossing, be careful about what you eat, and be prepared to clean your teeth no matter where you are.
To help you keep a healthy smile before and after your braces come off, check out this handy cleaning guide.
1. Brush Often
The best way to keep your braces clean is to brush your teeth often. Pick up the toothbrush after each meal and snack. If you're out and don't have access to a toothbrush, you can gargle with water from the sink in a bathroom.
The water will knock some of the food particles loose and it works as a temporary solution until you get home.
2. Brushing with Braces
The first rule of brushing when you have braces is choosing the right toothbrush. Ones that have soft bristles are a good option as well as power brushes that can get under the wire.
Brush on and around all the wires and brackets, making sure to remove any and all food particles. Follow it up with a fluoride mouthwash.
3. Don't Neglect to Floss
Flossing when you have braces isn't easy but it's necessary. If you neglect to floss, the food between your teeth can cause tooth decay-causing bacteria to form.
If you're running into problems, your orthodontist can point you toward a floss brand that will work best with braces.
4. Be Prepared
Pick up a small bag that you can put your teeth cleaning supplies in and keep it on your person when you go out. The bag should contain, mouthwash, a soft-bristled brush, toothpaste, floss, and a mirror.
This will help you keep up with your oral routine and keep your braces clean no matter where you are.
5. Be Careful About What You Eat
Contrary to popular belief, you don't have to completely change your diet when you get braces. There are some foods that you will have to avoid though. Put a hard limit on the number of sugary drinks you consume.
Acidic foods such as oranges and vinegar dressings are a bad idea as are hard, sticky treats. Your orthodontist will give you a more comprised list of things that you can't eat with braces.
Keep Your Braces Clean and Bacteria Free
Once you get braces your life will change a little bit if you want to be able to keep your braces clean. You'll have to be more thorough with brushing your teeth, don't neglect to floss and be a little more careful about what you eat. Keep bacteria and tooth decay away.
Are you in the Chino, CA area and ready to get fitted with braces? Go here to schedule an appointment with us.